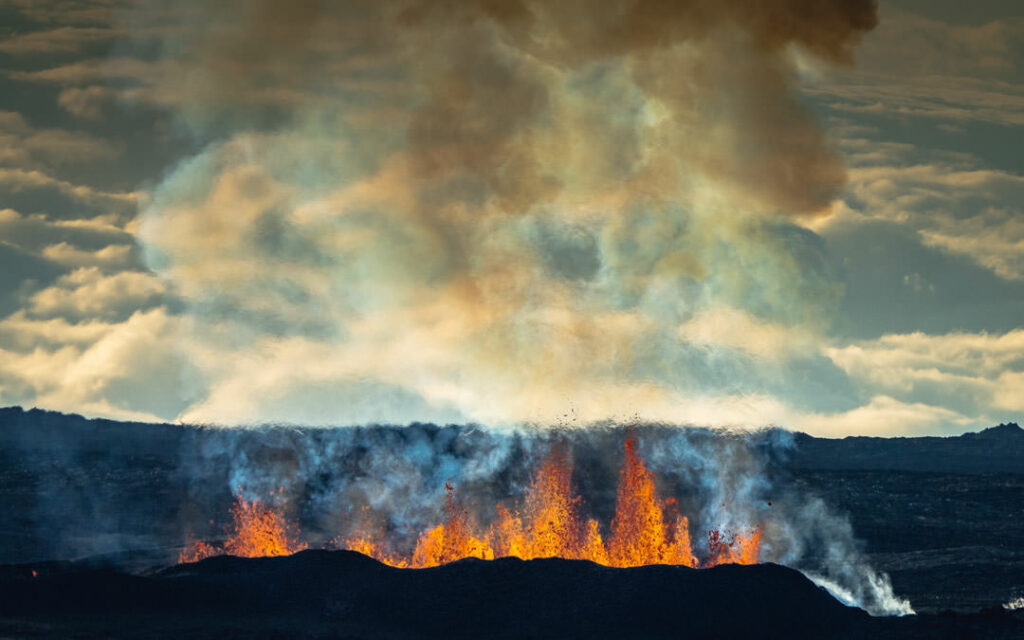 The 2022 eruption of Mauna Loa volcano was immediately capturing world headlines, and with good reason. Everything about Mauna Loa is astonishing. It's not only the largest active volcano on the planet, but at 30,000 feet, it's also taller than Mount Everest from the sea floor to its majestic top…rivaled only by its sister volcano, Mauna Kea (which is 33,500 feet tall). However, Mauna Loa wins out when it comes to pure mass — its name literally means "long mountain" in Hawaiian, and its broad, rounded slopes make it the perfect example of a shield volcano.
A Shield Volcano Spreads Out
In case you're wondering, this type of volcano is what formed the entire island chain; it spreads out with a lower profile (think of a giant warrior's shield lying on the ground) and is formed from highly fluid lava, which tends to travel farther and form thinner flows than a stratovolcano, according to the U.S Geological Survey.
Mauna Loa is also massive in weight. The National Park Service says, "the ocean floor actually bends under the weight of this mammoth mountain." And it's not afraid to take up space — if you gathered up all the other Hawaiian Islands and multiplied their total land mass by two, that would equal the amount of land that Mauna Loa encompasses. In fact, it makes up around 51% of Hawai'i Island, and that's no joke for a place commonly known as the "Big Island!"
Mauna Loa Has an Active Past
Although Mauna Loa has kept its cool for several decades, way back in the day, it erupted pretty regularly. When that happens, those lava flows are typically "high volume" and travel long distances, contributing to the volcano's shape. According to the USGS, scientists believe that 90 percent of the volcano's surface has been covered with flows that erupted within the past 4,000 years. Also…
"Since 1843, Mauna Loa has erupted 33 times, averaging one eruption every 5 years. However, most eruptions occurred prior to 1950, averaging 3.5 years between eruptions. Since 1950, there have only been two eruptions; a summit eruption 25 years later in 1975 and by a rift eruption 9 years later in 1984. As of 2022, it has been 38 years since the last eruption, the longest quiet period on record."
The Chance of a Lifetime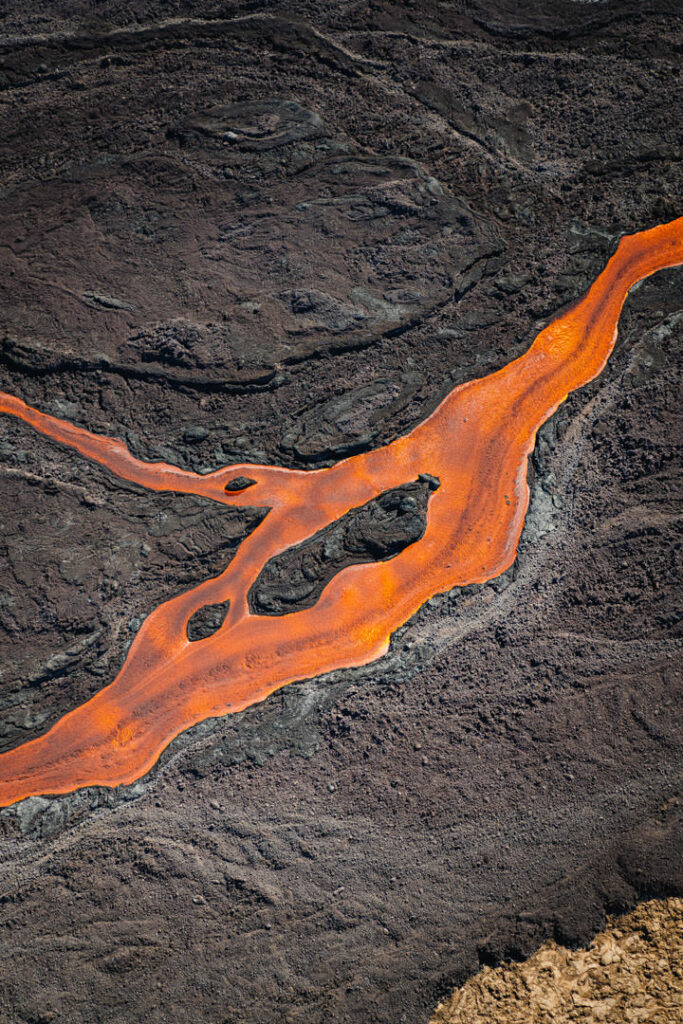 So. After almost 40 years, Mauna Loa woke up…and WOW, what at sight!!
Four fissures burst open, sending fountains of lava up to nearly 200 feet in the air!! Unlike eruptions of other Big Island volcanoes, this one thankfully isn't threatening any homes or structures, and the river of lava is on a very slow crawl toward a highway known locally as Saddle Road.
It first erupted late Sunday November 27th while I was in Oregon visiting family, so once back on Maui, I made haste to get over to Hawai'i Island as soon as humanly possible.
Lighting Up the Night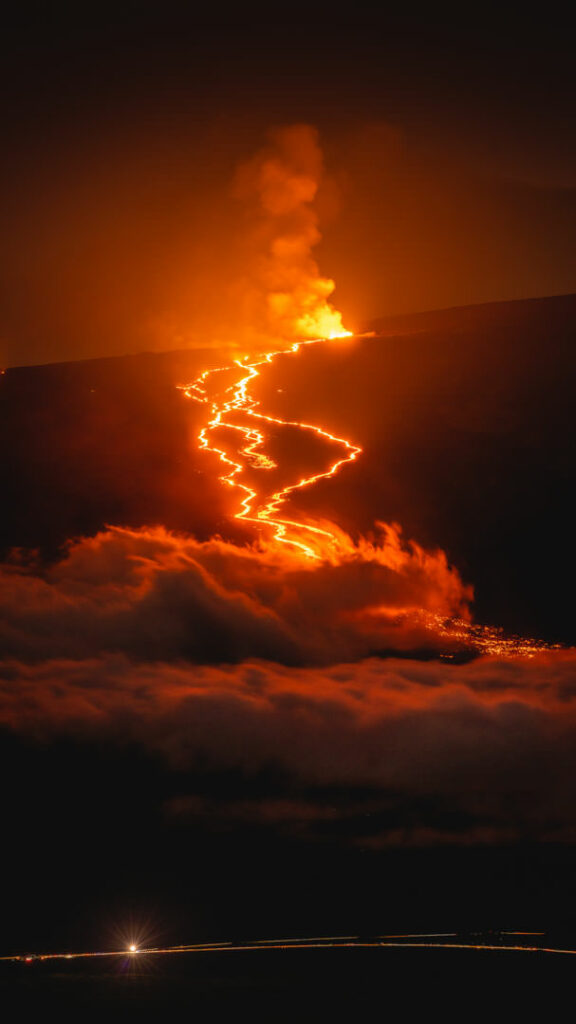 Seeing the fiery orange eruption at night, set against the dark sky, was a powerful and humbling first impression. As striking as it is to get close-up shots of this phenomenon, in all my photo shoots, I tend to search for visual or colorful objects in the foreground that can provide a sense of scale and interest. In this case, it was all the previous lava rock covering the ground, which led the way for your eyes to travel up to the current eruption.
I was fortunate to jump on two helicopters — one group tour with Paradise Helicopters and a private charter with Mauna Loa Helicopters — however flight restrictions limited how close we could get to the action. I'm thankful to have a 600-mm zoom lens to close-up views from afar, but I'll admit that's not the easiest to accomplish when on a moving aircraft with the doors off!! But I did my best, and hope you like the shots.
Just Across the Way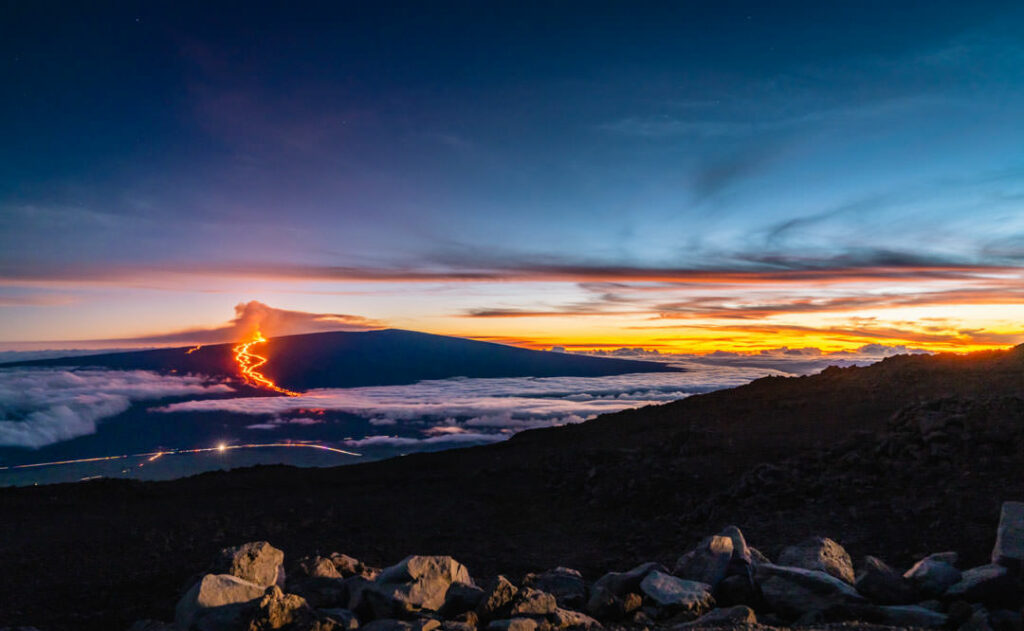 One of the best vantage points I found was on Mauna Loa's neighbor to the North, Mauna Kea. There, I was able to get a pretty awesome straight-shot view across — I found it an epic place to be at both sunset and sunrise. Per my style, you'll notice some extra visuals in the shots to give them a sense of place and scale, like I explained earlier.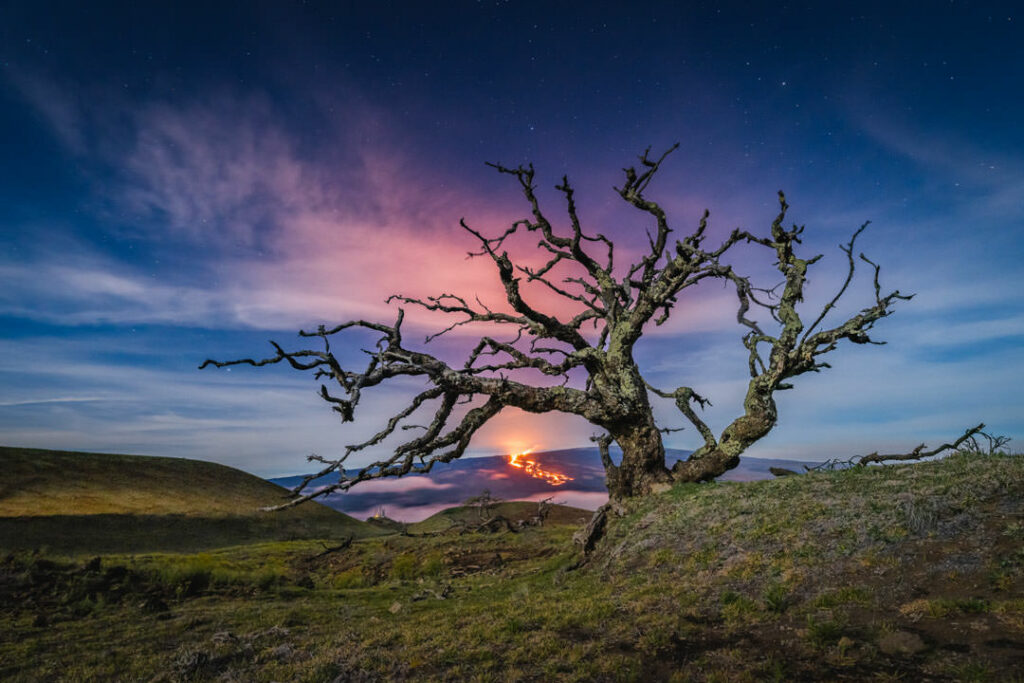 Although it was a drive to get there every time, I kept getting drawn back to Mauna Loa, no matter the weather or time of day (or night). It's so fascinating to me, since this is the way all the islands were formed over millions of years. I made the most of the time I had there, and found the lava flow simply mesmerizing!! It was changing every day, and I just couldn't seem to get enough! I shudder to think of the sheer number of photos I've taken in total (yikes)!!
This most recent eruption lasted a little over two weeks, and I'm grateful that I had the chance to see creation in action!! I hope you enjoy these photos as much as I enjoyed getting them.
If you'd like to read about one of my other favorite volcanoes, check out Haleakalā: House of the Sun, Home in my Heart.